Sparkular

the first non pyrotechnic fountain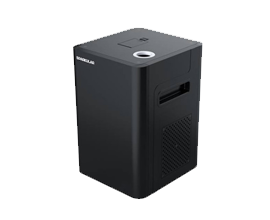 New to the market Sparkulars are making waves in the pyrotechnics hire industry revolutionising the gerb effect. Sparkulars use a non pyrotechnic titanium powder to create a long duration spark fountain effect which can be regulated for height and duration making it an extremely versatile effect. The powder comes in 200g packets alongside a swipe card which gives you 15 minutes of run time per machine.
The sparkulars have many advantages over standard pyrotechnics making it very risk assessment friendly. Firstly that there are no safety or exclusion zones necessary as the Sparkulars produce cold fallout. They are ideal for show runs or tours as they have 15 minutes run time from one packet they dont need to be reloaded for each show. Because they can be pre programmed you can run one machine for a short or long hit during a show reducing the space taken up by traditional pyrotechnics. There is very little smoke output from the machines and can be used in positions near other items in a set which previously wouldnt have been possible due to fire risks.
Our sparkulars can be hired as full kits which come in a flight case with everything you need to run them from cabling to a dedicated sparkular controller. We offer them out on wet or dry hire to experienced users as either single units to boost your own collection or as full kits for your event. Sparkular hire is perfect for an extended fountain effect at an awards ceremony or can be used in their own right to create a chase sequence during a performance.
CALL 0800 043 6500 for a free quote or email us here

---